The 2 AA rosette award winning restaurant is intimate with an informal atmosphere and brings together fine food and wine in a relaxed and contemporary dining room. Our Head Chef, Darren Booker-Wilson, has been hard at work redesigning the menus for the hotel, focussing more on creating dishes that can be enjoyed socially, such as sharing platters and carve-your-own Sunday roasts.
So if you are looking for a quick bite to eat, a special celebration or just a catch up with friends, the Winepress Restaurant is the perfect place to enjoy good honest food.
Call us to reserve your table on 01635 551199 or book online below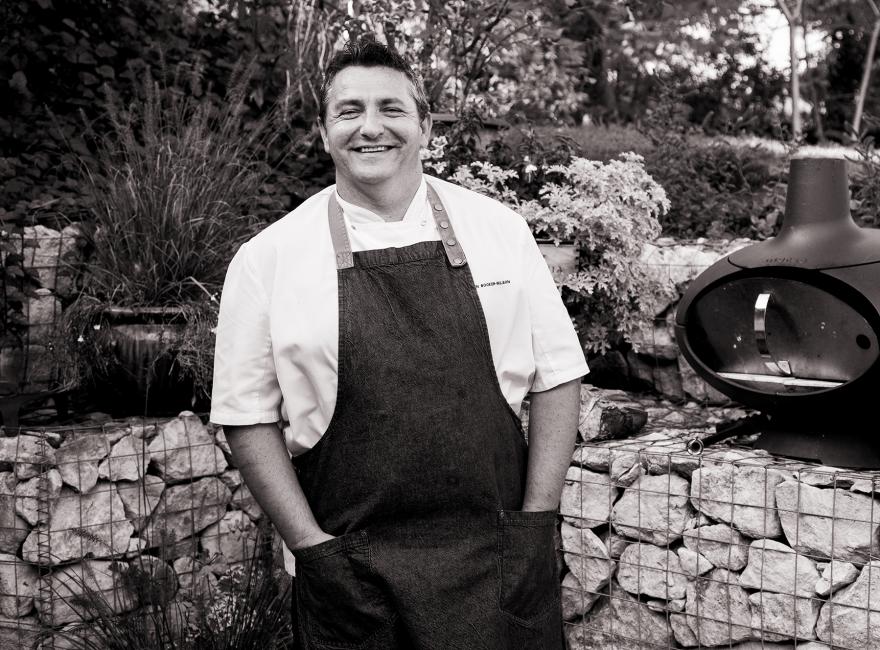 Meet our Head Chef
Darren Booker-Wilson
My food is simple with an emphasis on flavour, but people do eat with their eyes so presentation has to be up there. I like creating food that people will enjoy. As well as adding something a bit different with the sharing dishes, the new menu at Donnington Valley has its share of traditional cooking too.
Our 'home from home' section has a selection of classic dishes, like fish and chips, sausage and mash - just good, honest food. I'm fortunate enough to work and live in a county that has so many amazing restaurants and inspirational chefs, with a wealth of fresh, seasonal produce. That's one of the things that I personally find so fantastic about the food in Berkshire - the quality of the ingredients is second to none.
We particularly liked the facility
We particularly liked the facility of a separate area for dinner on the Saturday evening and for breakfast the following morning. The food served for dinner was excellent and many people commented on this - compliments to the chef!